The Mistletoe Mixtape, the second anthology from The Christmas Collective, is a diverse and inclusive mix of stories, with more swoon-worthy characters, second chances and happy endings.
Here's a sneaky look at what you can expect from our most recent anthology!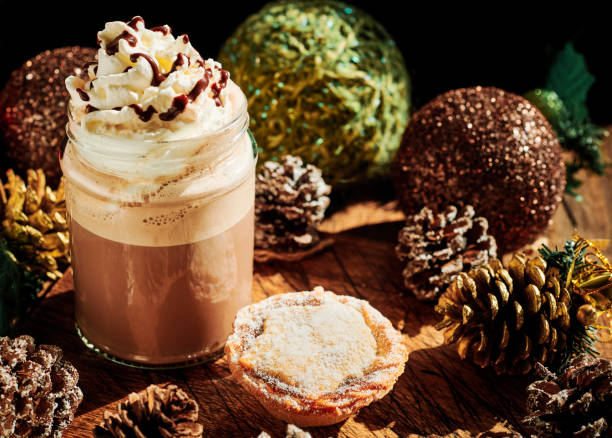 A Winter's Tale
By Jenny Bromham
Sarah's marriage to Pete is on the rocks, and yet again, she's seeking refuge in Garry's Coffee Shop. To be fair, the comfort isn't solely based around the amazing coffee and the Christmas décor, it's also offered by gentle giant, Garry, whose customer service extends to patient listening and today, a surprise shot of Baileys in her coffee. But this visit offers a whole new level of comfort when an elderly customer gives Sarah a tea leaf reading, predicting that 'true love will rise over a broken mince pie'.
With the promise of love this Christmas, Sarah sets out to remind Pete that their marriage is worth saving, but when Pete moves out and Garry steps in to support her, Sarah begins to wonder: if true love will rise over a broken mince pie, who will be there when the mince pie breaks?
---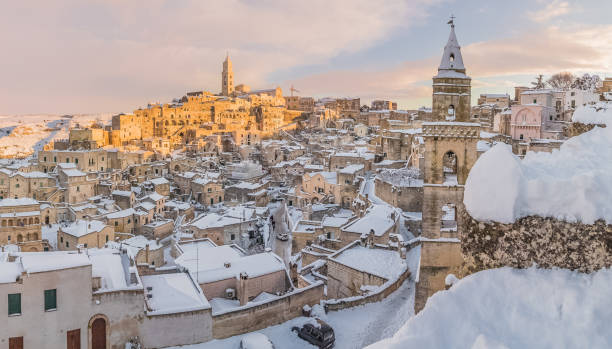 White Christmas
By Marianne Calver
What if the thing you want least of all is what you really need?
Bianca Natale is dreading returning home for Christmas. Feeling bruised after the end of her relationship, she fears her family's reaction. A surprise guest and a big announcement only serve to make Bianca's Christmas more miserable.
Yet a traditional family Christmas could be the best gift of all. As Bianca rediscovers the magic of family, she also faces some home truths about herself. White Christmas is story of family, friendship and love with just a hint of snow.
---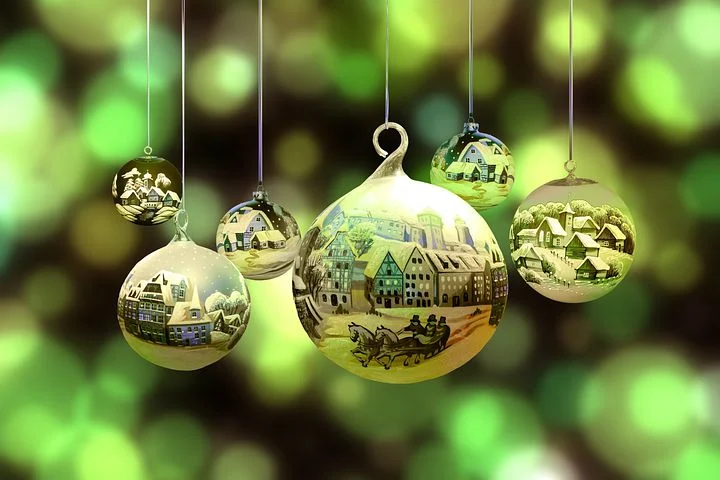 Sausage Rolls for Everyone
By Bláithín O'Reilly Murphy
Ten years ago Lynsey Singh ran away from a forbidden kiss, from a family who loved her, and from the small Irish village that raised her to a lonely life in London in the hopes that her father's family would finally accept her. The stark reality of all she's lost and all the things she may never get back arrives with the Christmas post from Ireland, when she receives a Christmas card and letter from her Auntie Maura asking her to come home for Christmas; because it will most likely be her last opportunity. No one would ever have expected that before the festive mail even left Ireland that Auntie Maura would succumb to a heart attack and Lynsey would make the final journey home as Chief Mourner to bury her Auntie and to face the reality of what she ran away from all those years ago.
Will Lynsey be strong enough to embrace the love that scares her so much and finally accept who she is or will she allow her father's family to dictate her future life and love?
---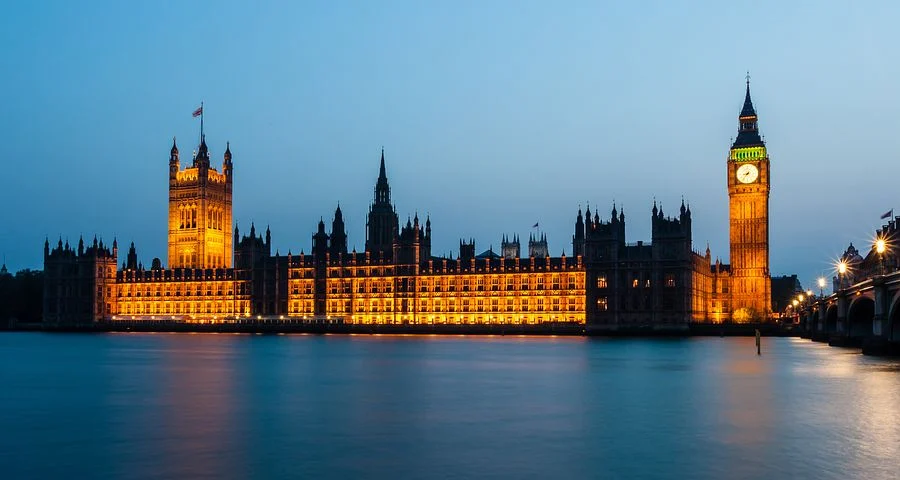 Carol of the Bells
By Karl King
When clockmaker, Carol, met policeman, Nick, at the entrance to Big Ben on Christmas Eve, time stood still. But while the world stopped spinning briefly on that special night, it couldn't last forever.
As time passed, life, work and their pasts got in the way. No matter how hard they tried, they never quite managed to fall in love. When Nick moved to Scotland for work, it looked as though that chapter of their lives had closed forever.
On Christmas Eve a decade later, Carol and Nick are reunited under Big Ben. When Christmas magic happens and time is held still, they spend time together and come to understand all the reasons that kept them apart. Will time alone together fix their friendship? Can they use the gift of time to accept their feelings for one another? Is love timeless after all?
---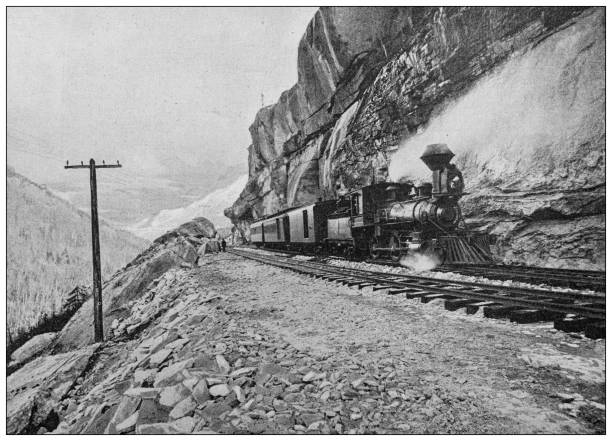 Twelve Days of Christmas
By Cici Maxwell
Gemma has lived in Gold Mountain Ridge, a beautiful but isolated winter destination, all her life. Five years ago her fiancé, Matt, disappeared. Everyone thinks he got lost in the mountains searching for gold, but Gemma believes that one day he'll come back, and they'll live happily ever after. Jake hopes that he doesn't. He's loved Gemma since the day they met, but she's never thought of him as anything other than her best friend until the moment he kisses her.
Then out of the blue, on Christmas Eve, Matt returns. Will Gemma's much longed for happy ever after with Matt come true or will an unexpected mistletoe kiss from Jake change her Christmas wish?
---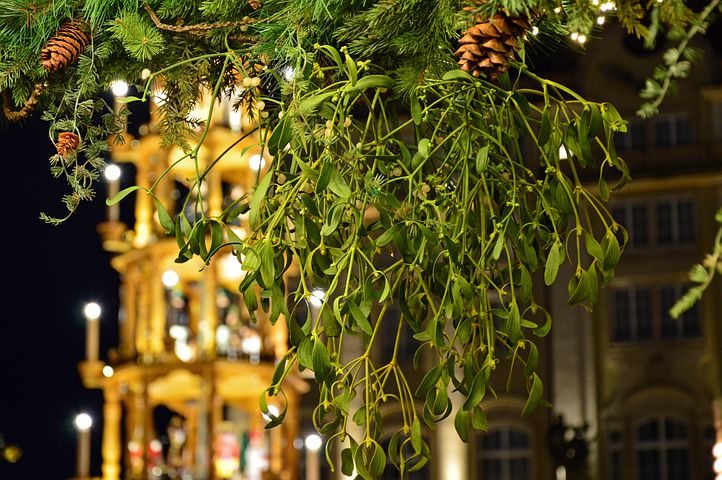 Under the Mistletoe
By Hayley-Jenifer Brennan
Paige is overworked, underpaid, and a million miles away from home. So, when her boss decides that his spoiled son, Jihoon, needs to work off the debt for his totalled car in their office, Paige is none too pleased. She's even less pleased when she learns that she will be answering to Jihoon, as he's simply handed the position she's been gunning for. The position above hers.
Sparks fly between Paige and Jihoon in all the wrong directions, but can one Secret Santa gift, one unexpected Christmas shift alone together, and one sprig of fake mistletoe turn them from office enemies into something they might both consider sticking around for?
---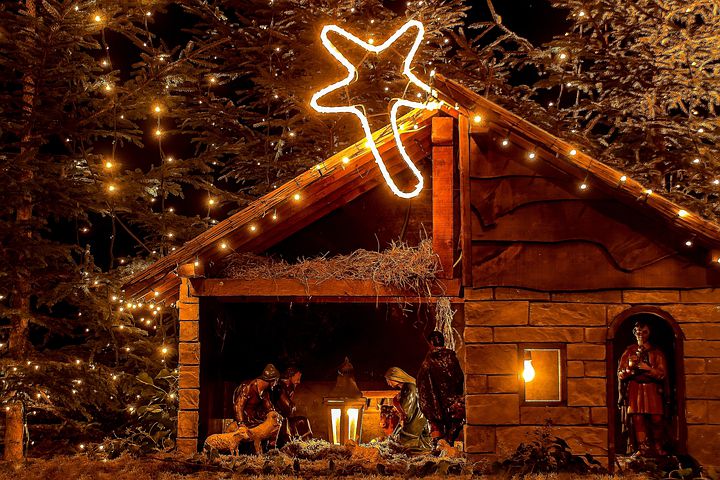 Dominick the Donkey
By Donna Gowland
Sam has been in love with her boss Justin for years. When he offers her the chance of representing their firm at a country Christmas event she jumps at the chance – picturing cosy walks together, mulled wine and roaring fires, and declarations of love under the mistletoe. What she finds instead is an out of the way farming community with no Wi-Fi, grumpy locals, and no sign of Justin. Her hopes are firmly dashed, and her dreams of a romantic Christmas are melting faster than a snowman.
Can taking on a lead role in the Walking Nativity alongside an uncooperative donkey, a gruff local with no sense of direction and a cast of children help Sam forget about Justin? Or will she find that the gift of love was waiting for her all along?
---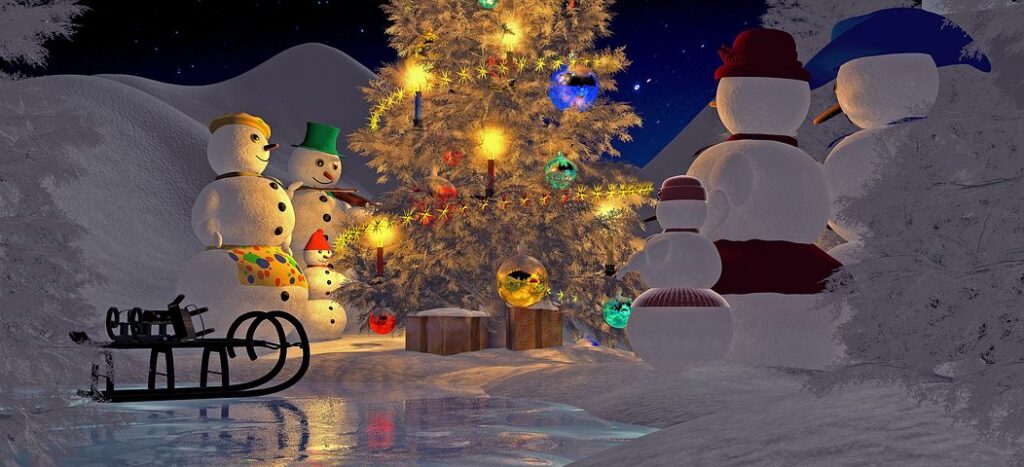 Walking in a Winter Wonderland
By S. L. Robinson
Lucky Charm hates her name. Not only has it condemned her to a lifetime of bad puns, the universe it seems, is not without a sense of irony. Every boyfriend she's ever had has promptly gone on to find "The One" after breaking up with her, making her a lucky charm for everyone but herself!
After a festive fiasco sees the end of yet another relationship, Lucky decides she is done with love, with a capital "D". She cancels christmas and vows to stay single forever, but the universe is also not without a sense of humour. When some otherworldly Yuletide magic whisks Lucky away to an incredible winter wonderland where a stranger awaits, she starts to believe that her luck might possibly be about to change…
---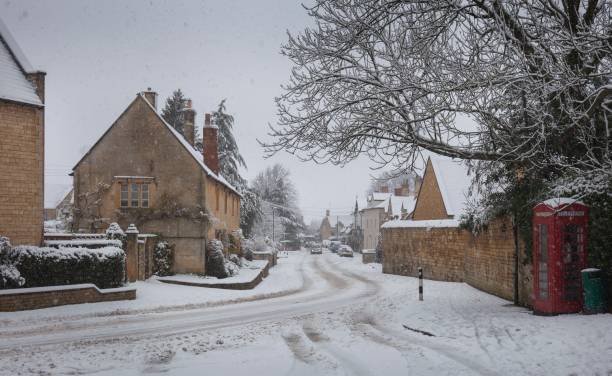 Stay Another Day
By Sarah Shard
With a severe dose of writer's block, best selling author Holly Hope pinned her future on being inspired by the festive spirit of Cringleton Village. With Christmas looming, and only a few weeks left, Holly had written nothing.
Will the arrival of Texan cowboy Ty bring the inspiration she needs to write the next chapter of her story? And is it true, does everything happen for a reason? With candlelight parades, Christmas carols and a damsel in distress, Christmas in Cringleton really can make you want to stay another day!
---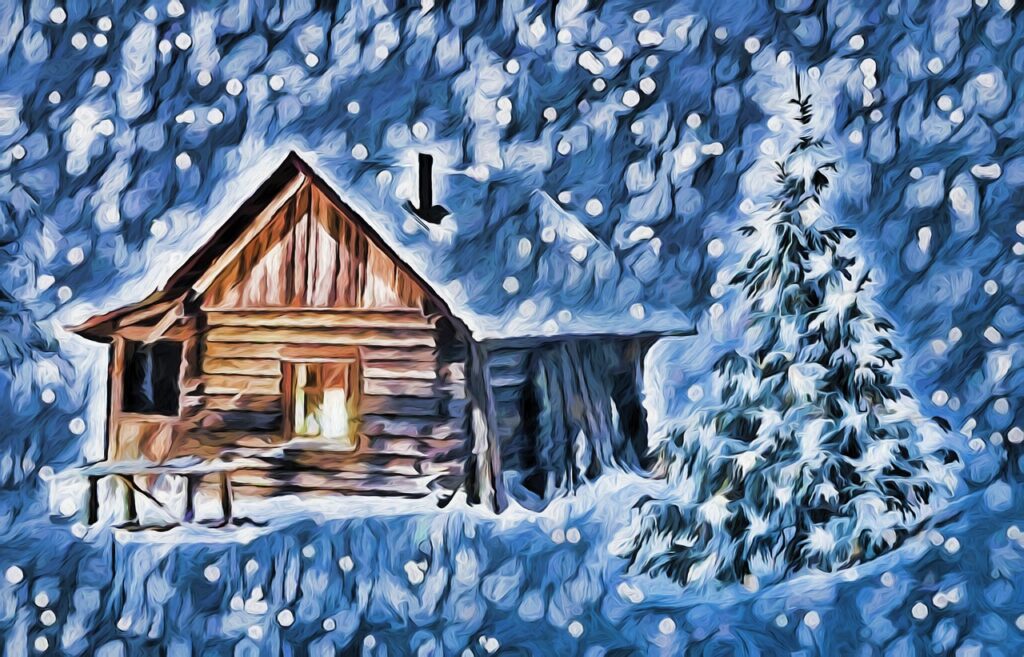 Wrapped in Red
By Joe Burkett
Busking on Grafton Street on a cold December evening, singer Charlie locks eyes with his true love. But the path to true love never did run smoothly as Charlie discovers when his heart is shattered by the ultimate betrayal.
Removing himself from the world he has known and loved, Charlie gives himself some time to heal. And where better to heal than in a remote, rural cottage in the west of Ireland for the festive season?
With his love of singing and song writing diminished, Charlie soon locks eyes with Jack and a spark is ignited. A burst pipe, an ailing community hall and a fundraising concert on Christmas eve spell a new love for Charlie as he and Jack are drawn together. With a promise of a new life wrapped in red, will Charlie and Jack realise their missed opportunity and unlock the door to love?
---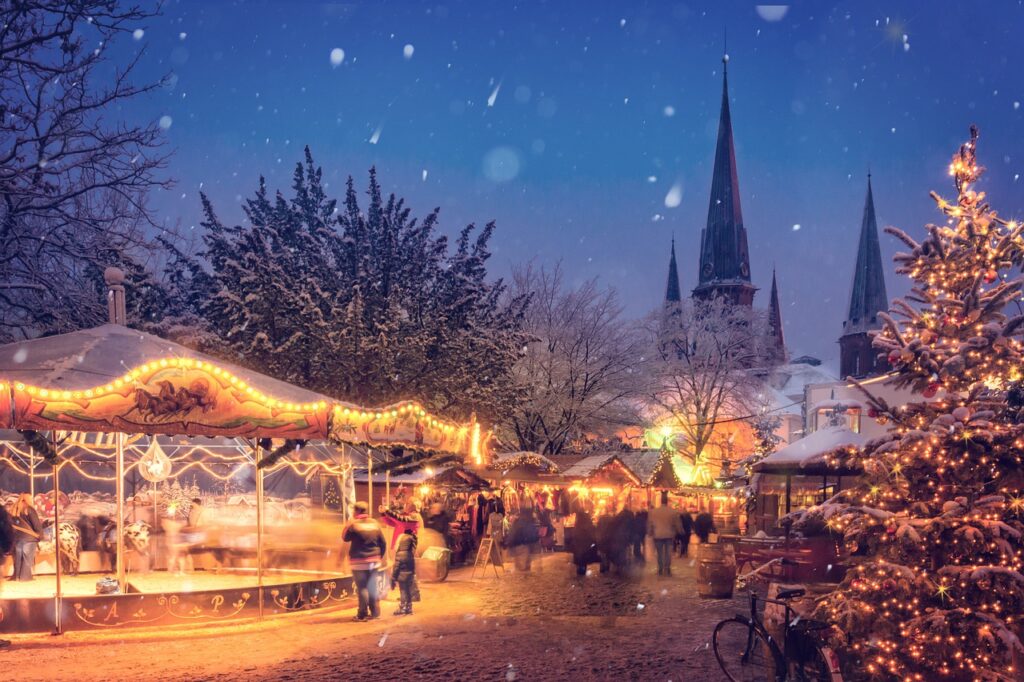 Santa Baby
By Helen Hawkins
Since being left at the altar on Christmas Eve, Ellie's lost her Christmas spirit. She'd much rather focus on closing business deals, especially before everywhere closes for the holidays. Besides, business deals aren't as painful as relationships – even when they go wrong.
But when Ellie is asked to take her niece Sophia to visit Santa at the local charity grotto, she doesn't count on Santa being quite so attractive – or a potential client. And Sophia doesn't miss her chance to wield a bit of festive magic with her Christmas wish.
As Ellie tries to avoid mixing business with pleasure, the fairy lights, carollers and Sophia's endearing innocence leave Ellie with a renewed festive glow and she begins to find the meaning of Christmas once more. And Sophia's Christmas wish? Well, that might just be one Christmas wish that comes true. Santa will see to that…
---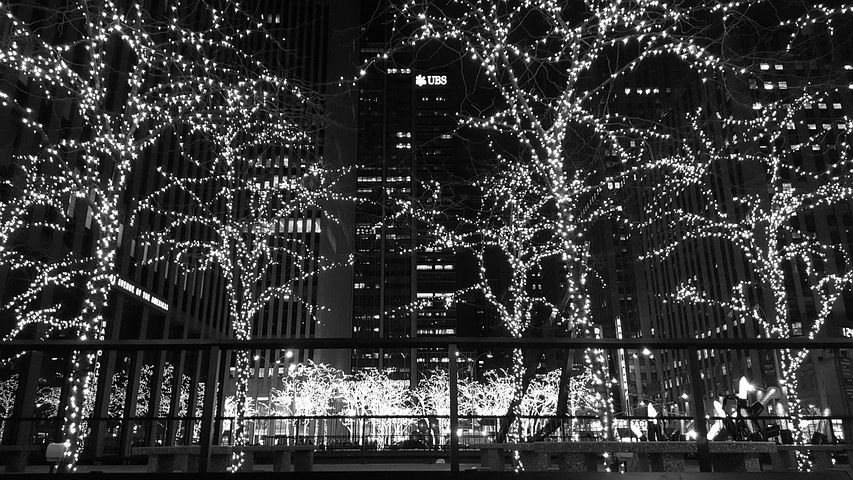 Fairytale of New York
By Michelle Harris
It was Christmas Eve in The Drunk Tank pub when Daniel broke Kirsty's heart. The shared dream they had of moving to New York and making a life together was shattered into pieces, and the worst part was, Kirsty didn't really get to find out why.
Single and scared, Kirsty set out to the Big Apple on her own to fulfil her dreams, all the while wondering how Daniel could have deserted her like this. Meanwhile, back at home, Daniel had his own painful problems to deal with, and as much as he wished he had Kirsty with him, he was determined to stay strong and let her go.
Time passes. Kirsty's settled in her dream job in NYC, and she's just about ready to consider dating seriously again. Back in London, Daniel still believes that his actions were best for Kirsty, even if they made her hate him. But try as he might, he just can't banish Kirsty from his head or his heart.
Now, spurred on by a mother's love (and a sister's consistent nagging!) he's finally able to make his own dreams a priority, and flies to New York to win Kirsty back. But is he too late? Will this festive fairy-tale have a happy ending, or be doomed to failure in a New York minute?